在澳門工作賺錢期間進修,只需 12 個月即可修畢課程。
無需像其他畢業生般面對面修讀英國大學課程,卻能發展相同技能,而價格份外廉宜。
隨時隨地學習單元,以配合個人的工作、嗜好及家庭生活。
得到跟英國校園學生相同的證書,證書獲全球僱主認可。
Master of Arts in Business Management
Awarded by University of Portsmouth
The University of Portsmouth is a public university in the city of Portsmouth, Hampshire, England. The University is closely involved with the local community and is always taking their ideas into the global marketplace.
The University established partnerships with business, industry and government to set the course for a better future.

They strive to educate and transform

the lives of our students to help them achieve their potential.
This programme aims to develop your abilities in the workplace using professional standards of competency. Your projects will be commercially valuable to your organisation and will exhibit your enhanced strategic awareness and knowledge of best practice.
In turn, your increased motivation and improved performance will undoubtedly lead to further professional opportunities and career progression.
Institute of Business Administration (IBA)
​
University of Portsmouth
Online - Distance Learning
8 modules + 1 dissertation
A Bachelors Degree qualification in any subject from a recognized institution and 1 or more years of working experience.

A professional qualification equivalent to a degree and a minimum of two years of working experience.

A Diploma of Higher Education or equivalent qualification awarded by universities and five years of working experience of which at least 2 years at managerial level.

Candidates without Diploma qualifications but with more than eight years of work experience of which at least three years at managerial level.
IBA Postgraduate Diploma in Business Administration
Strategic Human Resource Management

International Management

Strategic Marketing

Finance & Strategy

Advanced Business Strategy

Research Methods

International Logistics Systems, Operations & Management

Decision Analysis
MA in Business Management
Dissertation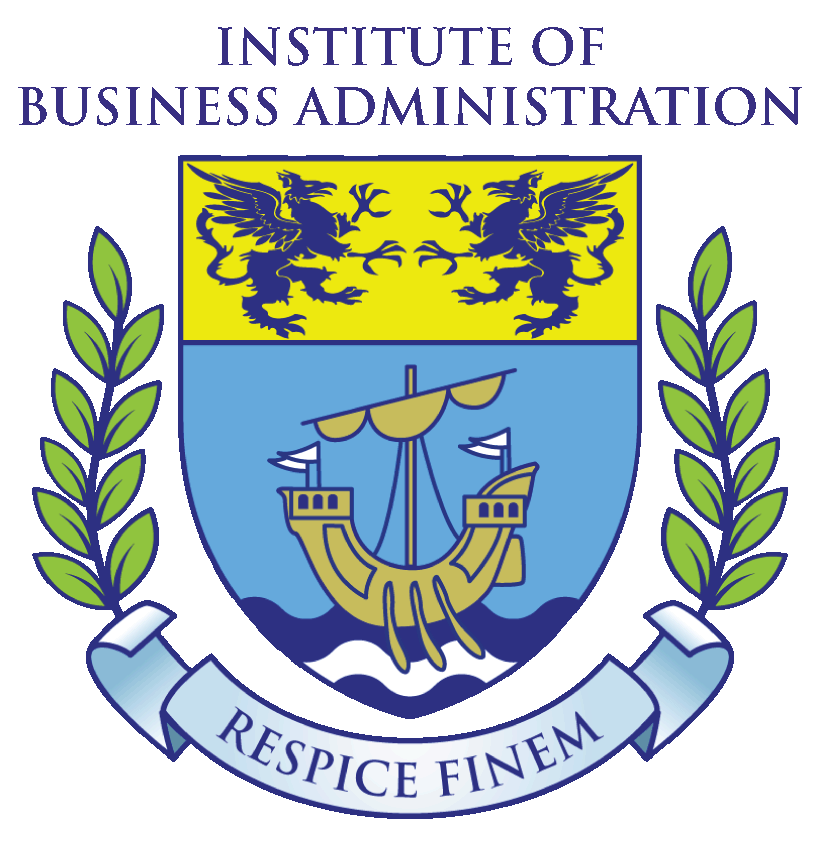 IBA Postgraduate Diploma in Business Administration
Delivered by
Institute of Business Administration (IBA)
Awarded by
Institute of Business Administration (IBA)
MA in Business Management
Delivered by
University of Portsmouth
Awarded by
University of Portsmouth